People
Drew Morgan
Benevolent Leader, Mentor
Drew has been coding since he was 7 years old and has worked in the healthcare, education and finance sectors. Qualified as a physics teacher in 2011, he taught for four years before returning to software development and now works as a full-stack web and applications developer specialising in Microsoft technologies.
Drew is endlessly curious about science and technology and at university studied Physics for two years before swapping to Computer Science with Artificial Intelligence. He plays piano, tuba, guitar and clarinet, regularly goes climbing indoors and is a BSAC Dive Leader and assistant SCUBA diving instructor. Drew loves to share his experiences and will talk about anything with anyone.
Drew can help with...
.Net C# CSS HTML Java JavaScript jQuery Neo4J Python Razor SQL VB.NET
JSON MVC REST WPF Windows Forms
Git SVN TFS IDLE Visual Studio VS Code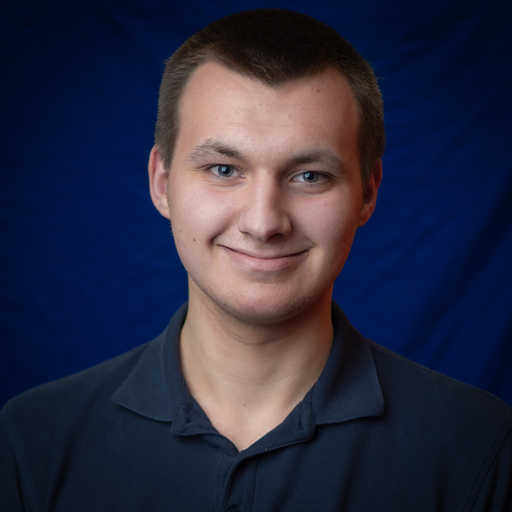 Keiran Wilkinson
Vice Benevolent Leader, Mentor
After learning to code 8 years ago Keiran worked for a small startup digital agency while completing his A levels. More recently Keiran works in the travel sector as a degree apprentice Technical Analyst while completing a degree in Digital and Technology solutions.
When not working Keiran spends his time at Hackspace Manchester, working on various projects (most of which never get finished!). He also plays the Euphonium and enjoys anything aviation related, including travelling to various photography events around the country.
Keiran can help with...
ASP CSS HTML Java JavaScript jQuery PHP Python SQL VB.NET
JSON MySQL SQL Server Windows Forms WordPress
Azure Data Studio Eclipse Git IDLE Visual Studio VS Code
Jim Evans
Jim's first computer was a Commodore 64 he inherited from his Dad at age 11. Since he dropped out of a Microelectronic engineering degree when he was 20, he's been a taxi controller, Tarot reader, and for the last 14+ years, a developer. He's written code for Greenpeace, banks, and mobile messaging amongst others. Jim currently writes software for a 6th form college in Manchester.
When he's not rolling his eyes at teachers, Jim also runs a couple of CoderDojo kids coding clubs, helps out at hackathons and spends a ludicrous amount of time in the cinema. Jim also helps run a local beer festival and can be heard uttering phrases such as "malt backbone" and "resinous freshness".
Jim can help with...
PHP CSS HTML JavaScript jQuery Bootstrap SQL Scratch Bash
Git SVN Apache PHPStorm Raspberry Pi Micro:bit
Marie Fayard
Marie discovered coding during her Physics studies and immediately fell in love with it. She received a scholarship for Women and Minorities to attend a software development bootcamp in Manchester. After graduating, she taught Python to kids and teenagers during week-long camps and is now working as a Full Stack Developer in a UK-based startup.
In her spare time, she volunteers on open source projects and teaches coding to adults. She enjoys doing sports a lot (particularly yoga), going for long walks in the countryside, reading and learning all kinds of new things. She has recently taken up boxing and gets hit in the face a lot, but still thinks it's fun!
Marie can help with...
JavaScript Python HTML CSS TypeScript
React React Native NodeJS Express Mocha JSON REST Google Cloud
Sean O'Mahoney
Publicity Officer, Mentor
Sean is a Director of INEVITABLE (an AI focused startup based in MediaCityUK) and is also a first-class Computer Science graduate from Manchester Metropolitan University, primarily focusing on Web Development, Data Science & IoT.
He also has a passion for the Manchester Tech' Community, having created the beginnings of an Open Source tool called CompiledMCR in late 2017, and has gone onto Organize, Mentor, Judge and Talk at several Networking Events and Hackathons, such as DrinkaboutMCR, CodeUp & ManMetHacks.
Sean can help with...
TypeScript JavaScript C# Java HTML SASS / SCSS / CSS
NodeJS Express MongoDB Mocha JSON
Git GitHub VS Code Postman OBS
Liz Smart
Liz enjoyed coding at college (a long time ago) and has often tinkered as a hobby since. Having a varied career, Liz currently works at a computing and digital making charity creating coding projects to engage young people across the globe.
Liz is a keen explorer and can usually be found somewhere in Europe in her camper van - though not at times of global pandemic! In her spare time, she runs a Code Club and CoderDojo in Salford where she picks up lots of skills from the very creative kids.
Simon Davey
Simon started coding in Python as a hobby while at university. After that, he worked as a gardener, quality inspector, care worker, and nuts & bolts salesperson. During that time, he started attending coding meetups and eventually decided to retrain. He now works as a junior full-stack web developer. He lives in Sheffield with two cats and a human, and likes cooking, knitting, and nature.
Simon can help with...
HTML CSS JavaScript TypeScript Python SQL
React Redux Bootstrap NodeJS Mocha Ava TypeORM JSON REST
Git Docker VS Code IDLE Vim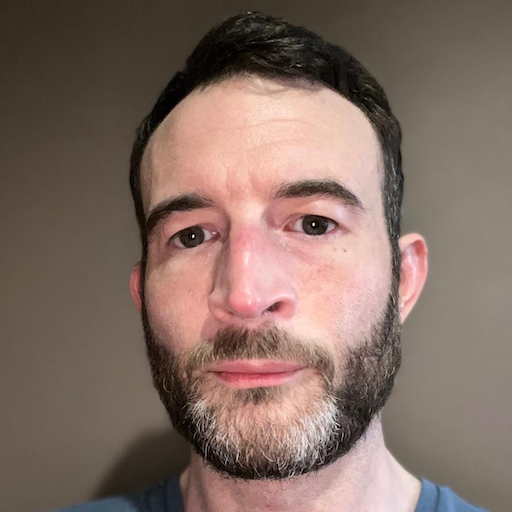 Peter Daily
Peter is a self taught developer that changed careers to web development in 2016. He has since worked in martech, digital agency, telecomms and property tech industries.
Outside of work he enjoys mountain biking, going to music gigs and playing video games. He is also a sports nerd and in particular an insufferable Stockport County supporter.
Peter can help with...
JavaScript CSS HTML Typescript
React Node Angular 2+ Jest Testing Library
Jonathan Cowling
Jonathan is an Associate Consultant at Infinity Works after recently graduating from the University of Manchester. His love of code stems from a keen interest in peering behind the curtain to see how things work (or don't).
Most of the projects he's working on now use JavaScript, but Jonathan has experience in a bunch of different areas including Android development.
Aside from the many projects he tinkers with, Jonathan enjoys playing Dungeons and Dragons in his spare time.
Jonathan can help with...
Javascript Typescript Bash Python Java HTML CSS
JSON Linux Kubernetes NodeJS React Vue Express Jest
Git GitHub VS Code Docker